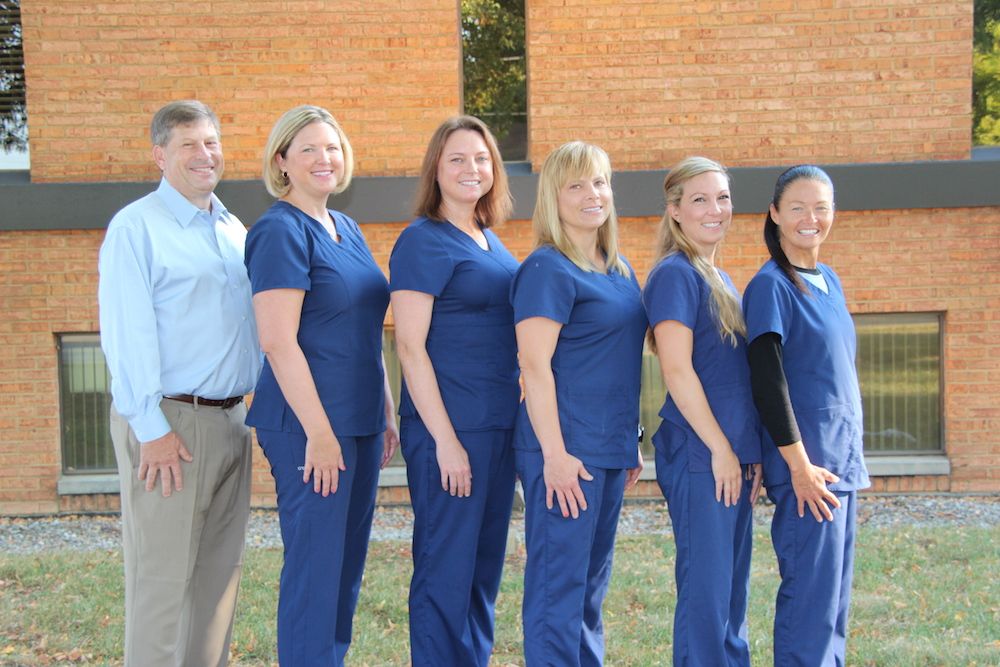 Dr. March has a wonderful long-term staff that invites you and your family to make yourself at home in our practice. Our staff is here to help you in any way we can. We will do whatever it takes to make your experience with us as comfortable as possible. Our dental hygienists will work with you to keep your teeth clean and gums healthy.
We know that for dental care, quality service is more than just restoring a tooth carefully or fitting a great porcelain veneer. For us, quality service begins the moment you give us a call. We try to find a time that fits your schedule and make sure that you know exactly what procedure you are having done. When you enter our office, we greet you and make you feel at home in our reception area. We take great pride in staying on schedule and respecting your time.
For us, it is not enough to meet your needs for only one visit. We strive to continuously exceed expectations – that's quality service.
Ready to improve your smile?
Schedule your dental appointment today!