Dr. March uses digital x-rays to provide even better dental care and more accurate diagnosis. The process of digitally capturing an image is much faster, safer and more comfortable to our patients.
The digital dental x-ray system is more sensitive than traditional dental x-rays so your exposure to x-rays is cut by as much as 90 percent. The large, color enhanced images let you see what Dr. March sees, so it's easier for you to understand how we will treat your teeth.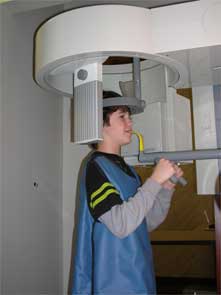 Ready to improve your smile?
Schedule your dental appointment today!