Our diode laser has shown to be a great adjunct to many procedures. We now can utilize out treat a number of conditions with less pain and quicker outcomes. To the right is an example of a patient that had excessive gum tissue around their front six teeth. Our laser was able to recontour the tissue, making for a much more presentable smile without anesthetics.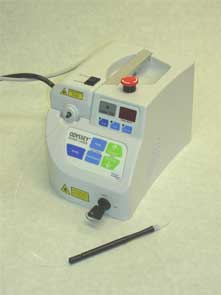 Ready to improve your smile?
Schedule your dental appointment today!