No one should be in dental pain. If you have pain, please call our office and we will see you that day. If I am not in the office you may call me and I will make sure that we will help you that day. Of course this leads into root canal. We provide root canal therapy.
A root canal is generally performed when bacteria has gotten into the nerve of the tooth which may or may not be causing pain. We generally perform our root canals in one day. If the root canal is performed on a posterior tooth or if there is significant tooth structure missing a crown is generally placed following the root canal procedure.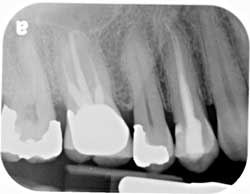 Ready to improve your smile?
Schedule your dental appointment today!