Your Invisalign treatment will consist of a series of aligners that you switch out evey 2 weeks. Each aligner is individually manufactured with exact calculations to gradually shift your teeth into place. We first take diagnostic impressions of your teeth and evaluate if Invisalign can achieve your goals.
Once we determine that we can treat you with Invisalign we take pictures of you, take another set of impressions and send them to Invisalign to construct the aligners. Within 2 weeks the trays are send to us and you will end up with a smile that truly fits.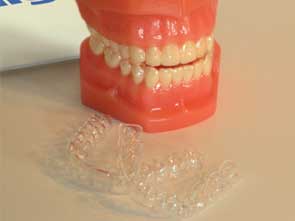 Ready to improve your smile?
Schedule your dental appointment today!