Full Mouth Reconstruction
If severe dental problems are causing you discomfort you may be a good candidate for a full mouth reconstruction. Dr. March has studied with the Pankey Institute and the Orthodgnathic Bioesthetic Group. There he learned how to combine the esthetics of cosmetic dentistry and the science of biomechanics to perform predictable and life changing full mouth reconstruction.
Orthodontic appliances are usually used to initially properly position your jaw. Once your jaw is properly aligned we can help you achieve an attractive, pain-free new smile with the appropriate treatment that could include: porcelain veneers, dental crowns, bridgework, dental implants, onlays overdentures, etc.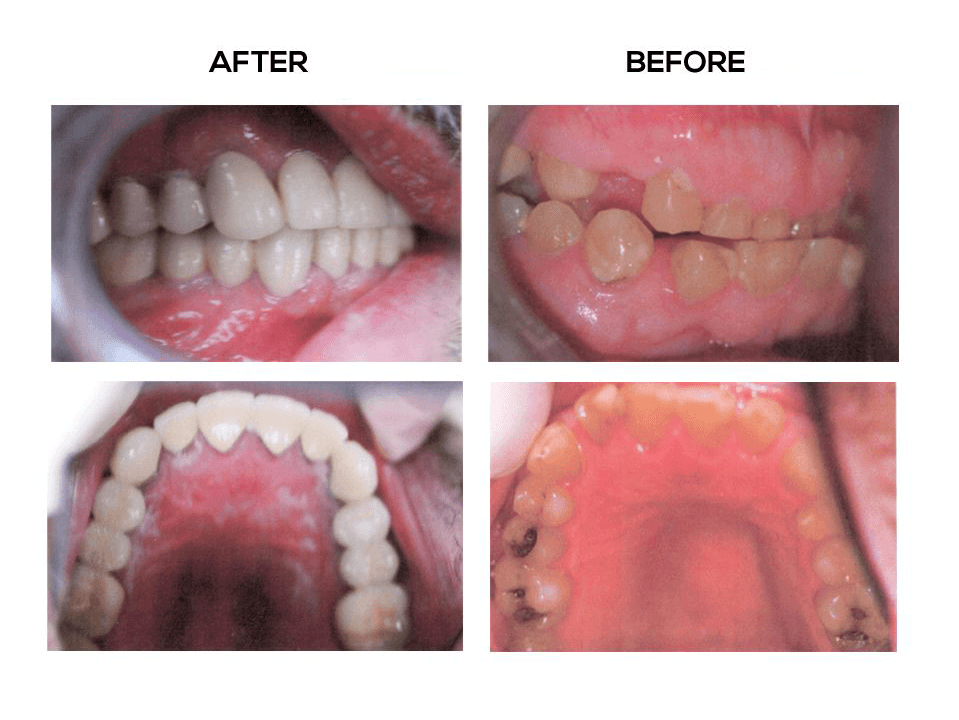 Ready to improve your smile?
Schedule your dental appointment today!